The Road to Burgundy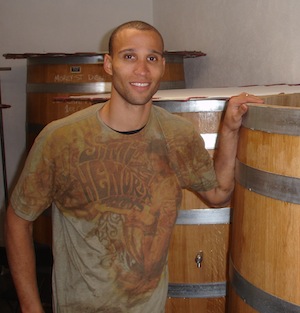 I first met Ray Walker at Domaine Dujac in Morey-Saint-Denis during harvest 2010, Tuesday 28th September to be precise. I was talking to Jacques Seysses, patriarch of the domaine, and Walker was standing off to one side. But you couldn't miss him: tall, slim and Ray-Banned, he cut an impressive figure, looking for all the world like a younger version of the great boxer Sugar Ray Leonard. We shook hands, exchanged pleasantries and contact details and then he was gone. Afterwards, Rosalind, Jacques' wife, filled me in on the details: with barely a notion about winemaking Walker had decamped with his family from his native California and established Maison Ilan, named after his daughter, in Nuits-Saint-Georges. The Burgundy bug had bit him bad, real bad. I know the feeling myself but wouldn't have the nerve to do as he did.
Now he has told his story in
The Road to Burgundy
, which will leave staid nine-to-fivers tut-tutting and muttering between disapproving shakes of the head and I-told-you-so nods. But nothing could stifle Walker's enthusiasm and the trials and tribulations, along with the moments of soaring elation, are all documented here in an immediate, easy to follow style. Over the years, nay centuries, Burgundy has been the inspiration for many worthy and weighty tomes, some of which were worthy and weighty to the point of somnolence. They sought to explain the labyrinthine nomenclature, to map the fabled vineyards and to get to grips with the mercurial Pinot Noir grape. They seldom immersed the reader in the place, however. This is what
The Road to Burgundy
does and it does it well. In short, it is a gripping tale, well told.
Check:
http://theroadtoburgundy.com