Future Gazing - Wine to 2020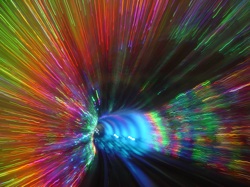 I tend to bristle when people tell me that studying history is a waste of time: "All those dates and battles that you have to memorise – what's the use of that?" I try to explain that it is much more than that, pointing out that the proper study of history enables us to see forward by looking back. So before I dust off the crystal ball and try to predict what we will be drinking in 2020 I am going to have a little look back at what has changed in the last few decades to see if that will give us any pointers to the future.

Cast your mind back about 30 years. The vinous landscape in Ireland then is almost unrecognisable now. France ruled the roost and if anybody had suggested that her dominance would be challenged, let alone obliterated by 2009, they would have been laughed out of court. Tried and trusted names such as the sonorous Châteauneuf-du-Pape held the high ground, supported by others such as Beaujolais and Sancerre. If a special bottle was called for it was Bordeaux or Burgundy and that was that. At the 'value' end Blue Nun, Black Tower and Mateus Rosé all had their fans and there was even a following for Lutomer Laski Riesling from what was then Yugoslavia. But the apple cart was overturned rudely when the new world came knocking on the door and things have not been the same since. Australia was in the van, with New Zealand carving out an upmarket niche for herself in her neighbour's slipstream. New Zealand? Wine? The land of kiwi fruit and teak-tough rugby players? You bet. At one stage we even enjoyed a brief (but memorably intense) dalliance with Bulgarian Cabernet Sauvignon.

Whew! If we could do all that in the last few years then a few surprises surely wait around the corner. Thus, in no particular order, I give you my dozen predictions for what is likely to change and what we are likely to be drinking in 2020.

* People's ludicrous suspicions about Austrian wines will finally fade away. I am still greeted by comments like, "Keeps you warm at night", when I recommend an Austrian wine, a ham-fisted reference to the anti-freeze scandal of 1985. The Austrian wine industry is now one of the most strictly controlled and quality conscious in the world and the results are there for all to see where it really counts: in the glass. Their marketing is also slick and well informed, based on solid quality and not just a set of glossy brochures and fancy presentations.

* The traditional glass bottle sealed with a cork will be pushed towards the margins by every manner of new container for wine, but it will survive at the top end. Glass bottles, or at least some sort of glass vessel for wine, have been around for about 300 years now. As yet, nothing has come even close to them in terms of elegance and, let's not forget, suitability. A tetra-pack on a dining room table is not about to become de rigueur.

* There will be a drift back towards the old world, especially the 'big three' of France, Italy and Spain. The perception that all three are outdated and stuck in the mud lags behind the reality. Sure, they can be adept at shooting themselves in the foot from time to time (especially France) but it would be difficult to exaggerate the level of innovation and sheer excitement to be found in winery after winery the length and breadth of each country. Think good Beaujolais (YES Beaujolais), think the resurgent classicos, Chianti and Valpolicella, and think fresh whites from 'green Spain'.

* Australia, while going through a torrid time right now, will survive, though water shortages will see vast areas of irrigated vineyards return to scrub. Thus she will move upmarket and finally, finally the vinous gems that she has been producing for decades will come to be seen for what they are: world class wines in their own right. Two styles that are utterly unique to Australia deserve special mention: Hunter Valley Semillon and Rutherglen Muscat. The former is a delight, delicate yet intense and capable of ageing superbly. The latter is extraordinary.

* Demand for non-champagne sparkling wine will continue to grow. Prosecco is currently the darling sparkler of the chattering classes and how it fits with the current zeitgeist! Bereft of much of the hype and bluster that surrounds the big-name champagnes (and hence the marketing budget that the consumer ultimately pays for) it is light, fresh, elegant… and good value. Sales will continue to surge and in its slipstream will come cava from Spain along with a host of new world sparklers and, wait for it, English sparkling wine. In the coming years this will be our nearest neighbour's trump card and by 2020 they will be offering a very serious alternative to champagne.

* The rise of rosé is over. Most commentators are agreed that it was the heat wave summer of 2003 (remember it?) that prompted a veritable explosion of interest in wines of the pink persuasion. In a trice the shelves were groaning under the weight of countless new-to-the-market wines that spanned the colour spectrum from pale onion-skin to vivid, almost fluorescent, cherry. Those days are over and I predict that by 2020 rosé will have slipped back to where it once was: something of a curiosity, to be drunk mainly on holidays.

* Wine by the glass will become the norm rather than the exception and we will probably see draught wine available in many pubs. It has taken years for the restaurant trade to cotton on to the fact that the prospect of ordering a full bottle of one wine simply does not suit many customers. They want to chop and change and experiment a bit. And, heaven forfend, a group of diners may have ordered radically different dishes that cannot be matched to a single wine. The Australian model, where, in many restaurants you are automatically handed the wine-by-the-glass list and must call specifically for the full bottle list, will become much more widespread. Pioneers in this regard include the Ely wine bars and the Cellar Bar in the Merrion Hotel.

* The quarter bottle, which, apart from airlines, is a uniquely Irish packaging, will go the way of the dodo and I, for one, will shed no tears for it. The choice has never been very exciting and, despite strenuous efforts by some importers, this will remain so. It is a mean little measure. Let it die off quietly and then bury it in an unmarked grave.

* German Riesling, particularly from the Mosel will enjoy a revival mainly because of its low alcohol content. We will finally realise that the best, and easiest, way to cut down on alcohol consumption, while continuing to drink the same quantity of wine, is to switch to lower alcohol wines. Mosel Riesling is peerless in this respect with its finely etched, thrillingly precise flavours. And boy, do they have flavour. When it comes to lower alcohol wines they are light years ahead of others whose alcohol level has been artificially manipulated after the wine has been made.

*Membership of the ABC Club will decline. Professing that you are happy to drink Anything But Chardonnay is all very fine but do not forget that in doing so you are ruling out some of the very best wines in the world. Sauvignon Blanc and Pinot Grigio simply do not cut it as long-term alternatives and their current rampant popularity is about to be challenged by a Chardonnay comeback.

* While not denying that climate change is happening, I will stick my neck out and say that the dire predictions voiced in many quarters will not come to pass. Great swathes of the world's classic vineyards are not about to turn into desert. I cite no scientific evidence to back up this assertion, nor can I claim any expertise in this area, but dire predictions very seldom do come true. (Remember Y2K?)

* And finally, more in hope than expectation, I predict a revival in the fortunes of that gorgeous quintet of wines from south west Spain: fino, manzanilla, amontillado, palo cortado and oloroso. Why? Because, by a very long distance, they offer the best wine value to be had on this planet and will continue to do so until finally they get the recognition they deserve. So get in quick before they are re-discovered and the prices start to soar.

Article originally published in Food & Wine Magazine, Jan/Feb 2010.